1 September 2018

Dear Parents and Students,

Our recently held Staff Development Day, which was held on Friday August 24, was a really fruitful and enjoyable experience. We were grateful to have Pastor Cheng Yau-sang with us in the morning session, who taught us the word of God and reminded us to inspire others by bringing positive energy into our lives. Yes, his teaching reminded us to be humble, and to see others as stronger and better so that we humbly learn from them. He also reminded us to keep a simple heart of unity and a sense of togetherness in our Pooi To community – teachers, students and parents. The Bible says, "Do everything without complaining or arguing, so that you may be blameless and pure, children of God without fault in a crooked and perverse generation, in which you shine as lights in the world" Philippians 2:14-15. Indeed, in this diversified society, we as educators must help our students to build a positive attitude towards life. Therefore, the theme for this school year is "Live positive life to the fullest". We will focus on helping students appreciate and recognise their self-identity, so that they build positive attitudes and resilience to face any challenges that they might come across.
In the afternoon session of the Development Day, our staff prepared a collage with the school theme "Live positive life to the fullest". Altogether there were 36 small pieces, and each pair of colleagues drew and painted their part. After working together, collaborating and supporting each other, a fascinating collage was created. The Bible says: "We know that all things work together for the benefit of those who love God." Rome 8:28. Our paintings are not perfect, but perfect results are not what we pursue. As we teach our girls, the value is in the learning process. In this process no one will be left behind. We pursue unity, team building, appreciation, encouragement and most importantly love. Our mission is "Encouraging growth for all". We are convinced: " I can do all this through him who gives me strength" Philippians 4:13.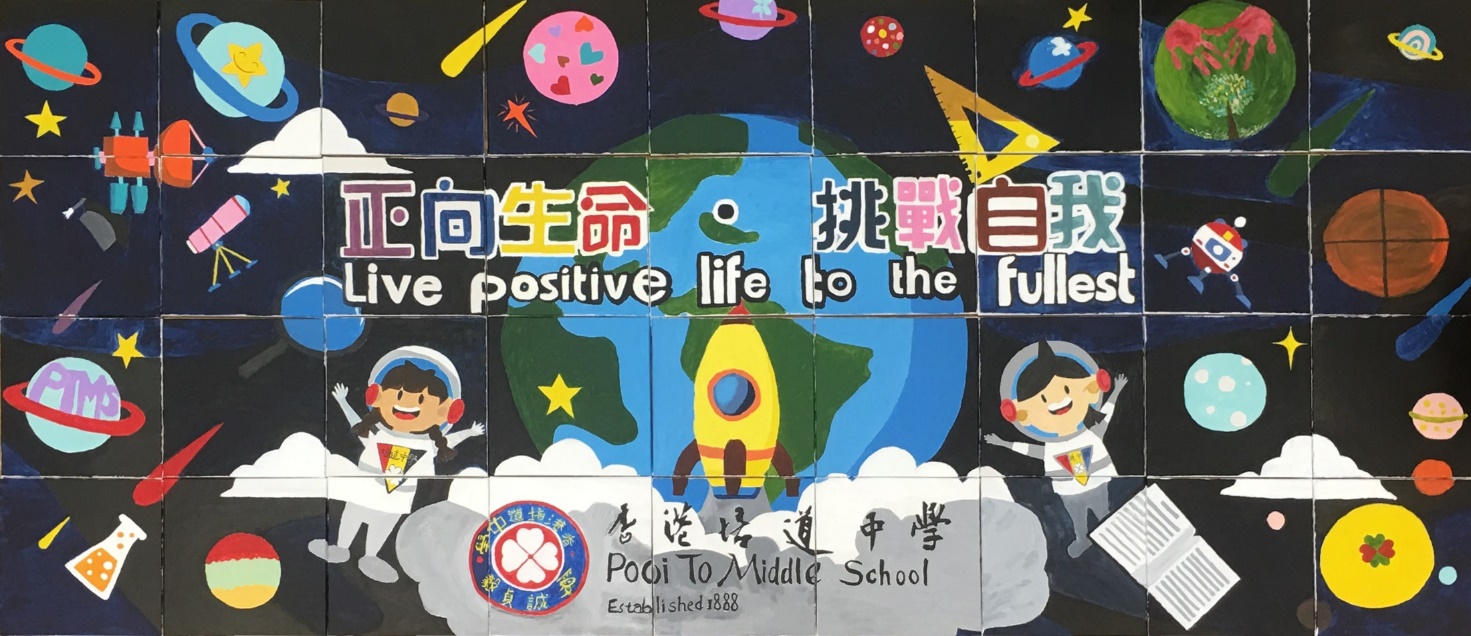 The major concerns for this year are as follows.
1. To develop students' positive value to face challenges
– To revamp the life education curriculum
– To unleash students' strengths and build positive and grateful attitudes towards others
– To respect individual diversity and build a harmonious culture
2. To foster students' self-directed learning
– To strengthen students' creativity and problem-solving skills through STEM education – To promote Chinese culture and heritage
– To strengthen students' extended learning through self-directed learning

3. To strengthen students' sense of responsibility in activities
– To strengthen leadership training and build leadership qualities
– To fine tune the Extended Learning Day to promote self-directed learning
– To strengthen students' sense of environmental conservation and to be a responsible global citizen


Best regards,
Constance Cheung
Principal