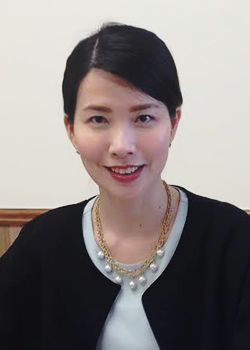 Pooi To Middle School is a Christian girls' school stepping into her 134th year. Our vision is "Encouraging Growth for All" and that Pooi To provides an all round quality education for our students, with a view to nurturing them to serve the community.


What caught my eyes during my first visit to the school, being almost bewitched by the beautiful architecture, was the gem-like exterior glass wall of the General Office. Wow, Gems !!! I marvelled at the number of gems the school must have cut in her 133 years of history, and perceived, even then, the grave responsibility to cut many, many more in the years to come, right here at 2 Inverness Road.

Indeed, we believe that all Pooi To Girls are gems of God, unique and precious. For with the Lord's blessings and the effort of the school, the cutting process will continue with love and care, focusing on character building, positive attitude, academic achievement, and unfurling other potentials of the school as one, as well as in individual students.
To this end, the school will continue to create opportunities for moral, academic, physical, social, aesthetic and spiritual development. Together, we will further cut gems. Hand in hand, we will work. We will grow and glow. Pooi To will shine.
Ms. Constance Cheung
Principal